Sacramento Medical Malpractice Lawyer
Medical malpractice injuries go beyond the body – they severely damage the trust between a patient and their medical professional. Patients depend upon the expertise and professional judgment from doctors, nurses, and other medical professionals, and when these professionals violate their role by deviating from the accepted standard of practice and causing harm to the patient, the damage caused can be extremely traumatic.
A harmful deviation from the standard of care by a health care practitioner could lead to a medical malpractice lawsuit in California. This is a type of civil claim that makes a victim whole again by ordering the defendant to pay him or her compensation. At Eric Ratinoff Law Corp, our Sacramento medical malpractice attorneys are passionate about achieving justice for injured patients. Speak to a medical malpractice lawyer today to learn more about your legal options.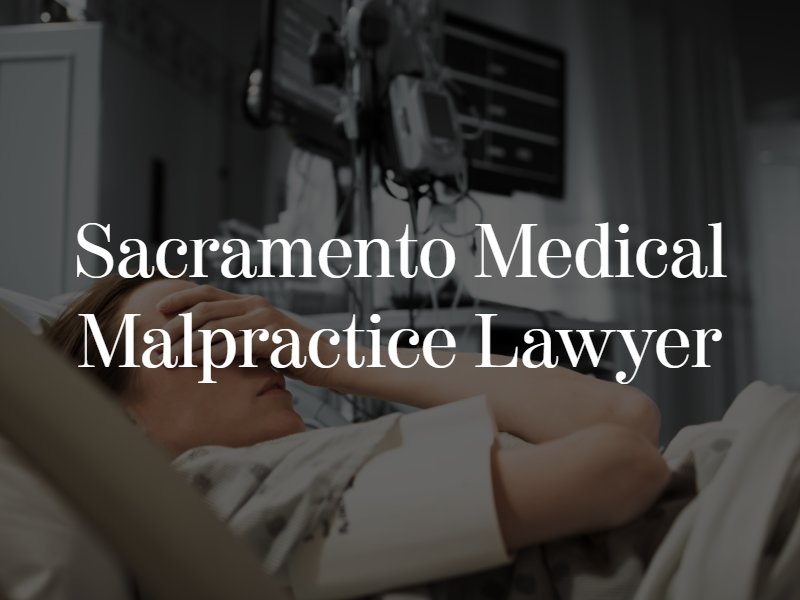 Why Choose Our Medical Malpractice Attorneys?
Our medical malpractice clients trust us for honest and accurate answers to their questions. We offer free initial consultations to discuss cases in more detail.
Our malpractice attorneys are excellent storytellers. We know how to make a jury understand what your injuries have cost you physically and emotionally.
Our law firm has decades of experience practicing medical malpractice law in California. We have a lengthy history of positive results.
Our Sacramento medical malpractice lawyers operate on a contingency fee basis. Your attorney comes at no cost if he or she does not win your case.
What Is Medical Malpractice?
Malpractice is a wrongdoing, or tort, by a professional while performing job-related tasks. It goes beyond negligence, which is an unintentional or careless breach of the duty of care, and into knowing and intentional misconduct. Medical malpractice refers to an act or omission by a licensed health care practitioner that a reasonable provider would not have committed in the same circumstances. The practitioner must have known or had reason to know the action could harm the patient but did it anyway.
In a legal sense, a medical malpractice claim is a civil lawsuit brought against one or more defendants for causing a patient's injury or death. A physician, nurse, hospital or another defendant might be guilty of medical malpractice if the doctor owed the patient a professional standard of care, failed to meet this standard and caused the patient's injuries. A malpractice claim could result in compensation granted to the victim in Sacramento.
When Should You Hire Medical Malpractice Attorney?
Medical malpractice statutes are some of the most difficult to understand and apply. Yet it is never more important for a plaintiff to understand the laws as it is during a medical malpractice claim. With so much on the line in terms of damages, a plaintiff needs a firm understanding of how related laws will apply to his or her case. Otherwise, the plaintiff may make mistakes that hurt the odds of recovery, such as missing the statute of limitations or failing to meet the burden of proof.
If you have serious injuries due to the alleged malpractice of a doctor or surgeon in Sacramento, use an attorney to represent you during a claim. Dealing with insurance companies alone could lead to the acceptance of an award that far underestimates the worth of your case. A medical malpractice lawyer can explain California's laws, list your legal options and help you resolve your case for the best results possible. While you look toward the future with better peace of mind, your attorney can handle the tougher aspects of your medical malpractice lawsuit for you. When you search for an attorney, don't hesitate to contact our Sacramento medical malpractice lawyers for legal help.
Medical Error Third Leading Cause of Death in U.S.
As you can see above, medical malpractice from a physician is a growing problem across the U.S. and is now the third leading cause of death across America – claiming over 200,000 lives every year.
Medical negligence injuries may include malpractice by a physician, hospital or other health care provider in which improper or negligent treatment jeopardizes the health or causes serious injury or loss to a patient and his/her family.
Due to medical malpractice reform laws dating back to 1975, which protect doctors and insurance companies by placing a cap on damages that can be awarded to victims of medical malpractice, many personal injury lawyers refrain from suing for medical malpractice. Medical malpractice lawsuits can be costly and draining on legal staff and resources, but our Sacramento attorneys feel that capping damages at an amount that has remained unchanged for almost 40 years is a crime against patient rights. Our Sacramento personal injury lawyers continue to pursue compensation on behalf of those who have been injured by the neglect or carelessness of medical care providers. Medical negligence is a serious injustice, and although there is no dollar amount that could ever replace what was lost due to medical error, financial compensation is, unfortunately, the only recourse patients have to fight back.
Medical Malpractice Lawsuits in Sacramento
We are proud of the case results our injury attorneys have been able to obtain on behalf of people who have been injured or who have lost loved ones to medical malpractice, and we continue to fight for their rights in and out of the courtroom.  A few examples of medical negligence lawsuits at Eric Ratinoff Law include:
$7.6 million dollar spinal cord injury medical malpractice case, which is believed to be the largest medical malpractice jury verdict in Sacramento County history.
$1.1 million in a chiropractic malpractice case in which a patient's chiropractor failed to diagnose Cauda Equina Syndrome. The failure to diagnose resulted in the patient's permanent paralysis.
$850,000 recovery on behalf of a woman and her family in a medical malpractice case arising from the failure of the woman's doctor to diagnose her breast cancer. The settlement also addresses a future wrongful death claim for the terminally ill woman's husband and 3 grown children.
Six-figure arbitration awarded in a Kaiser medical malpractice dispute. The plaintiff was admitted to Kaiser Foundation Hospital to deliver a baby. Within days after undergoing an emergency C-section surgery, she developed several severe infections. Treatment for the infections required hospitalization and prolonged treatment at home involving painful wound cleansing and care. The arbitrator determined that Kaiser's failure to provide adequate antibiotics for plaintiff's infections was the proximate cause of her pain and suffering.
$1.25 million in a medical negligence case against a hospital on behalf of a woman who suffered a heart attack that resulted in a brain injury while she was waiting to be seen in the emergency waiting room of the hospital.
Our attorneys have extensive experience litigating malpractice cases, as well as other injury cases, and we have a track record of proven results against some of the largest and toughest medical establishments and insurance companies in the nation. For over twenty years, Eric Ratinoff and his team have succeeded in obtaining outstanding results for our injured clients through jury trials and settlement negotiations.
The type of medical malpractice cases our Sacramento Firm handles include:
Failure to Diagnose Brain Tumors
Medication Errors
Negligent Intubation
Surgical Mistakes
If you do not see the type of malpractice that injured you or a loved one on this list, contact Eric Ratinoff Law Corp for more information. We have experience taking on many different types of medical malpractice claims. Our Sacramento medical malpractice attorneys will make sure you are seeking the proper medical attention for the injuries you are suffering and fighting for the compensation you or your loved one deserve.
Compensation for Medical Malpractice in California
Our attorneys are always striving to win top results for their clients, especially after life-changing injuries such as traumatic brain damage or a spinal cord injury. Top results means the maximum possible settlement or judgment award for the client's damages. The damages available in your case will depend on the details. We can review your claim for free to estimate its value. The basic damage categories include medical costs, lost wages, pain and suffering, property damages, out-of-pocket expenses, loss of consortium, and punitive damages.
Contact Our Medical Malpractice Attorneys in Sacramento, CA For a Free Consultation
If you or a loved one have suffered a severe medical malpractice injury or a wrongful death due to the negligence of a medical professional, our team of medical malpractice lawyers can help your case. Firm founder and attorney Eric Ratinoff continues to dedicate his practice to helping clients achieve proper & fair compensation for their injuries – he will be by your side from the beginning to the end of your case all while you recover from your injuries. For questions or a free case consultation call our Sacramento office at (866) 527-4278 or fill out the contact form on this page.
"My husband and I could not be more pleased with Eric Ratinoff. We came to his firm seeking help and guidance regarding a medical trauma, but left with so much more. Eric was compassionate, caring, and attentive. We were always treated with respect, and every question we presented was handled efficiently and thoroughly. I would recommend Eric and his firm, Eric Ratinoff Law Corp, to anyone I know with the confidence that they will handle any person, any case, any problem with the professionalism and concern that they did ours."
– Satisfied Client
En español: La Negligencia Médica
Frequently Asked Questions
If I've been injured due to medical malpractice, what kind of compensation can I receive?
Damages for medical malpractice cases can include past and future medical costs, expenses for medical equipment and home accessibility modifications, past and future lost wages, pain and suffering, property damages, out-of-pocket expenses, loss of consortium, potential future life care costs, and, in some cases, punitive damages.
How long do I have to file a medical malpractice claim in Sacramento?
The Statute of Limitations for all personal injury claims, including medical malpractice, varies depending on a number of factors. It typically ranges between 1-2 years, but in some cases can be as short as 6 months. If you suspect your injury was caused by a negligent medical professional, you should contact a medical malpractice lawyer as quickly as possible to protect your legal right to file a claim. 
Should I hire a Sacramento medical malpractice attorney to help me with my claim?
Medical malpractice claims are complicated and expensive. Proving that a medical professional breached the standard of care involves employing experts and other professionals to evaluate the evidence and testify on your behalf. Only a handful of personal injury lawyers handle medical malpractice cases due to the up-front expense and expertise required, and also because of the cap California places on pain and suffering damages. If you have been injured at the hands of a medical professional, you should consult with an attorney as soon as possible and find out your options for a financial recovery.